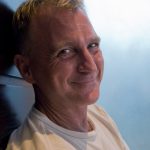 RickCarmichael
Group: Registered
Joined: 2018-08-08
About Me
I'm a professional photographer from the US, shooting both film and digital images for over 30 years. In 2007, after working for Apple Computer in California for about 10 years, I decided to move to Bali to form LuxViz.
My wife and I are both Christians and we've been recently offering free photography classes to local Indonesian students as a way of sharing the blessings we have received. We intend to integrate the PINE Motion Controller into the classes we're offering on general shooting techniques, as well as the classes on motion controlled time lapses and 360s.
About LuxViz
My company in Bali, LuxViz, provides very skilled...
- architectural photography
- ground and aerial 360˚ panorama tours
- aerial video and still photography
- time-lapse movies
- mobile-optimized websites
- custom iOS and Android mobile apps
...to be used for promoting indulgent luxury travel.
In the 11 years I've been living in Bali, we have shot and professionally edited close to 250,000 photos. Our client list numbers close to 200 of the largest real estate companies, property management companies and individual owners of some of Bali and Lombok's most exclusive villa and hotel properties.
Our Positioning
Our services are admittedly at the higher end of the scale for Bali-based photographers, but we firmly believe the quality of our photography and our editing allows us to deliver some of the finest image-based products available in this part of the world.
In today's over-saturated holiday/vacation market, the only way to stand apart from the competition is to immediately capture attention through the absolute finest visual imagery.
LuxViz is intentionally positioned to serve clients who understand that image resources are best viewed as "investments" and not as "cost items." Our clients often use our images for three to five years. The incremental income they generate from utilizing LuxViz images in their marketing materials represents an ROI that can approach 1,000%!
Professional Photographer (mainly architecture for luxury resorts, hotels and villas in Bali & Lombok)
LuxViz - IMAGE MAKERS FOR LUXURY PROPERTIES
Photography, Cinematic Video, Mobile Apps & Websites